Adventure
Calling out to the adventure and adrenaline rush lovers!
Central America is for the thrill seekers of the world looking to push their limits and experience unique and breathtaking adventures in nature.
When there are volcanoes, rainforests, mountains, waterfalls, canyons, white-water rivers, and oceans in just one region, adventure is bound to happen!
The hard decisions for the thrill seekers are deciding what adventure activities they will do when visiting Central America as the options are endless. Hiking up a live volcano on a Monday, bungy jumping into the cloud forest on a Tuesday, maneuvering a kayak down a white-water river on a Wednesday and scuba diving with sharks on a Thursday and on Friday, why not, relax and explore a cave full of Mayan artifacts?
Many of the trails you will take during your adventure-filled travels through Central American were previously walked and created by the ancestral Mayans who continue to be integral to the Central American experience. During your journey, immerse yourself in the adventure of it all but also the rich indigenous culture that remains alive today.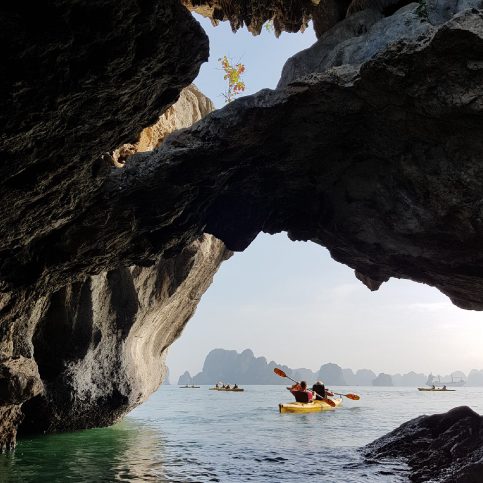 Outstanding Adventure Experiences
• Land, sea, and sky adventures for everyone
• Adventure surrounded by nature.
• Cultural adventures included in your journey.
• Everything is close by
• Lots of wildlife watching along the way.