Nature Inmersion
Nature is in charge in Central America! Whatever you travel, you will have
close-to-nature experiences.
There are rainforests, volcanoes, beaches, rivers, mountains, wetlands teeming with wildlife and adventure opportunities to enjoy.
Thanks to its small size, traveling in nature and through the myriad of landscapes and environments is easy.  This means that in a very short time, your exposure to the diversity and possibilities of the natural surroundings will make your travels in Central American extraordinary.
With diversity in nature, comes wildlife galore.  Central America is home to much neotropical fauna that continue to live in its natural habitat.  Due to its location, the region also hosts hundreds of migratory bird species making it a birdwatcher's paradise. And let´s not forget the humpback whales that move up and down the Pacific Ocean coast to reach their breeding, birthing, and feeding grounds.
With the Pacific Ocean on one side and the Caribbean Sea on the other, most of the Central American countries boast access to both coastlines, which are vastly different also.  While the Pacific offers more tourism development, the Caribbean is rich in colors and flavors and has the second largest coral reef in the world.
Fishing, snorkeling, diving, and boating are all available along the extensive coastlines, so your nature immersion is both on the land and in the water too.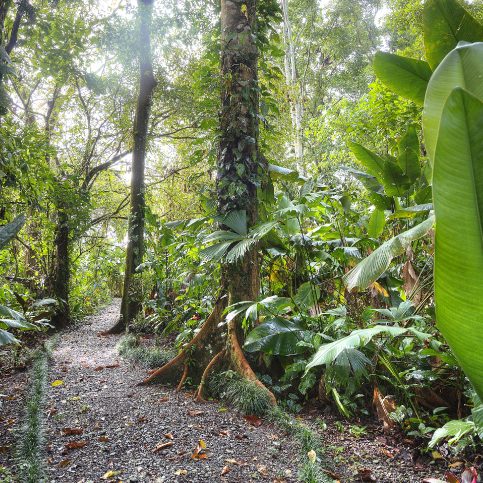 Outstanding Nature Immersion Experiences
• Nature-rich region with many areas untouched
• Cultural opportunities within nature
• A diversity of environments to discover, rainforest, volcanoes, mountains, beaches.
• Second largest coral reef in the world.
• Two coastlines