Eco-adventure
Central America is where the concept of eco-adventure is taken to a new level.
The extensive mountain ranges, volcanoes from top to bottom, virgin rainforests, pristine beaches on both the Pacific Ocean and the Caribbean Sea, white water laden rivers and so much in between are waiting to be explored.
With the diversity of natural landscapes, much protected in national parks or simply unexplored,
eco-adventure is everywhere to be enjoyed.  Whether it is rafting the rapids, hanging ten in some of the best surfing spots in the world, hiking the cloud forest mountain trails, world class diving around the islands and coral reefs, waterfall rappelling down into the canyon or walking around the crater of a live volcano, it is an adventure paradise.
Each Central American country has it´s signature eco-adventure, all immersed in the beauty of the biodiversity and exquisite natural backdrops.  Part of the
eco-adventure of Central America is that it remains surprisingly virgin and pristine in many parts so not only will your adrenaline be pushed to its limits, but there will also be a sense of mystic enchantment of the paths less traveled.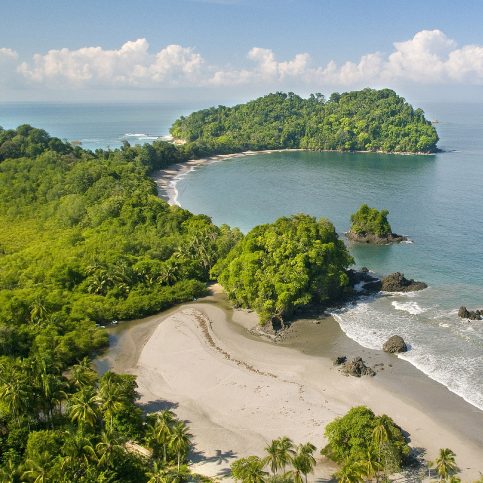 Outstanding Eco-Adventure Experiences
• Eco-adventure activities for all adrenaline-levels
• The diversity of nature at your fingertips always
• Seclusion in nature
• Eco-tourism can be done on a budget and in luxury.
• Lots of wildlife to be spotted while exploring nature.