Called the land of volcanoes and lakes
Called the land of volcanoes and lakes, Nicaragua is also a lot more with two coasts, colonial cities, hearty, delicious gastronomy, lush rainforests and a warm tropical climate. This Central American country that borders with Costa Rica and Honduras is being heard more and more in the tourism industry and it is understandable why!  Tour Office Central America will take you to the very best spots in this beautiful, unspoiled country.
With both the Caribbean and the Pacific coasts, sun, surf, snorkeling, and scuba diving are just part of the beach activities that visitors can enjoy in Nicaragua.  The transparent waters of the Corn Islands on the Caribbean side of the country are perfect for exploring the reefs and swimming with the sea turtles, parrot fish, eagle rays and even dolphins. The Pacific Ocean side is for the surfers. San Juan del Sur is a well-known surfer hot spot so bring your board!
Nicaragua is a land of adventure too!  Adrenaline-rich activities including sandboarding down the Cerro Negro Volcano, hiking up the two Ometepe Island volcanoes or the untouched rainforests or sport fishing in the two oceans, enormous lakes, and multiple rivers too.  Mountain biking and skiing down the volcano side are also extreme adventure sports that Nicaragua offers!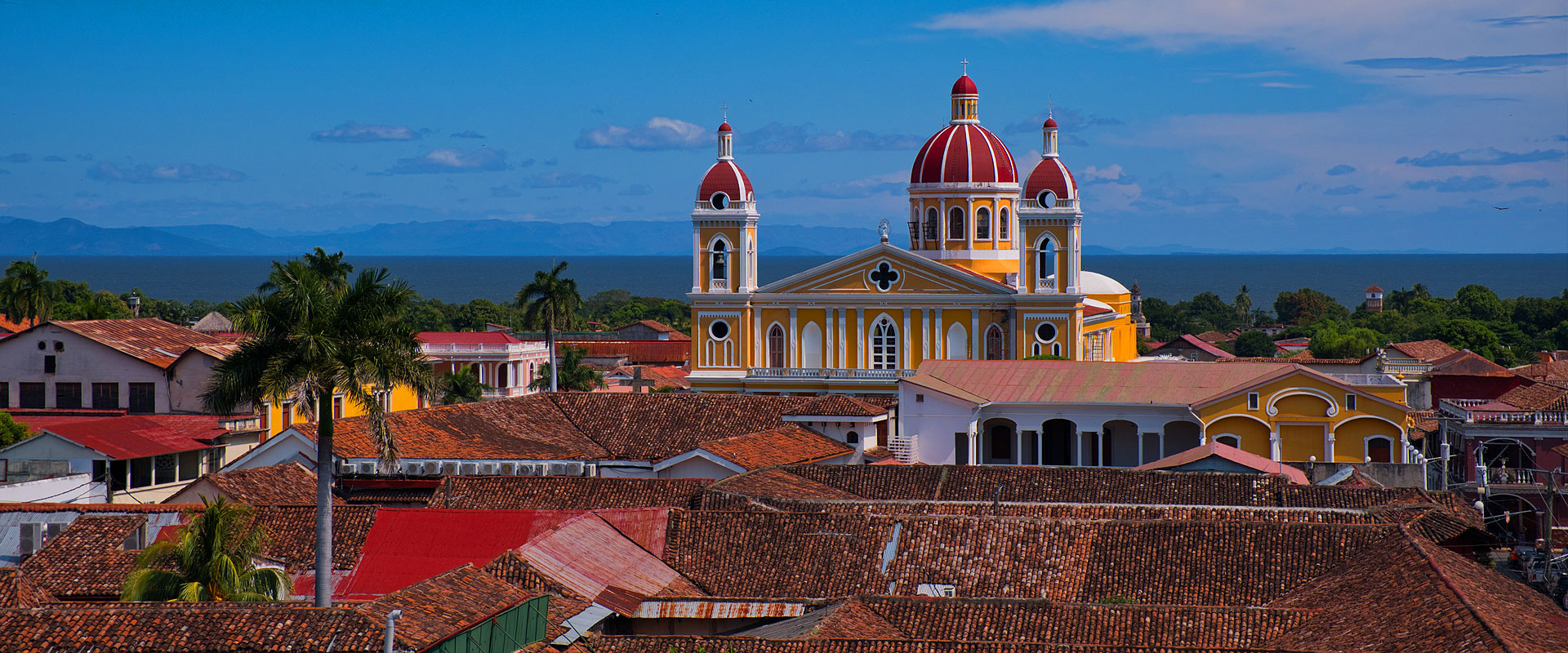 Nicaragua´s cities are diverse and rich in history and culture.  Managua, it´s capital sits on Managua Lake and is not far from the market town and volcano of Masaya and Granada, one of Nicaragua´s true gems.  It sits on the impressive Nicaragua Lake, a sea-like body of water that is home to a number of islands and wildlife.
Granada was founded in 1524 and is your quintessential colonial city with cobblestone streets, plazas, and centuries-old churches.  It is a place to walk and feel it´s history, enjoy the delicious coffee, try delicious dishes, and enjoy the small artisan markets and the friendly locals.  Don´t forget to take a ride on the lake too!  Nicaragua has so much to offer!