Guatemala is a destination that unites the past with the present and ignites the senses.
The Heart of the Mayan World is a land of colors, textures, flavors, and stories that fusion with the spectacular natural beauty of lakes, volcanoes, tropical forests, and mountains to offer an unforgettable cultural, historical, and natural experiences.  Guatemala is a destination that unites the past with the present and ignites the senses.
Situated south of Mexico, Guatemala boasts an eternal spring that offers the perfect conditions for outdoor activities immersed in nature.  This is a destination for the adventurous at heart where live volcanoes, hiking, ziplining are part of the fun while exploring the rainforests, white-water rivers, and Pacific and Caribbean coasts.
Gastronomy, religion, and cultural tourism thrive in the colonial city of Antigua, with its cobble-stone streets that connect centuries-old churches, some with catacombs, colorful craft markets with their handmade beautiful textiles and traditional artwork, delicious eateries and street food and this beautiful little city unique vibe.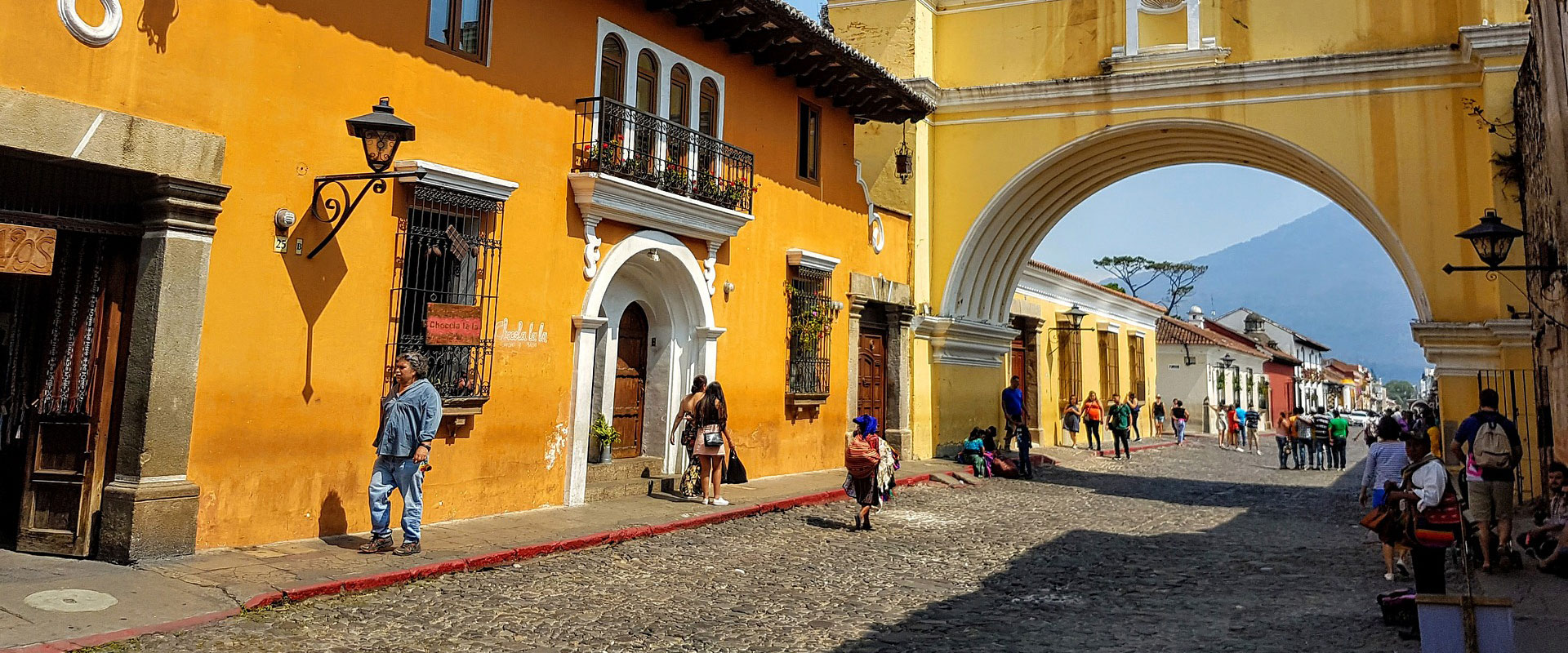 Guatemala is a bio-rich destination and wonderful for nature lovers. Birdwatching, ecotourism, whale, and dolphin watching on both oceans are just some of the close-to-nature experiences.  The natural settings are perfect for wellness tourism including volcanic hot springs and spectacular lakes, including Atitlan which is breathtaking.
Deep in nature, not only may you come across a diversity of wildlife including tapirs, monkeys, and maybe even a jaguar, Mayan culture has left its invaluable heritage in the form of sacred Mayan and archaeological sites. Local markets and rural communities, rich in indigenous culture provide a window into ancestral traditions, cuisine, dress, dance, life dynamics and respect for nature.
Tourism Office Central America will take you through a journey of the heart of the Mayan land in Guatemala.